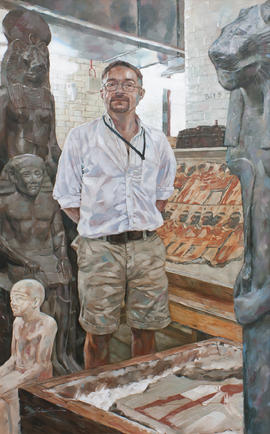 Richard Bruce Parkinson Collection
Parkinson, R. MSS
Collectie
1989-2020
1) Unfinished manuscript of 'The Life of Sinuhe: A Reader's Commentary on the Middle Kingdom Version(s)' (2020) (print out and relevant Word documents and PDFs).
2) Drawings of reconstructions of the Theban tomb-chapel of Nebamun, now in the British Museum in London, including sketches, tracings and a measured perspective acrylic (1997).
3) Correspondence: Letter from Esmé Little (née Peet; niece of T. E. Peet) to Richard B. Parkinson dated 30 January 1989.
Parkinson, Richard Bruce