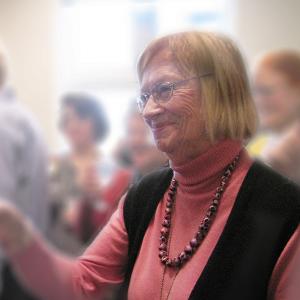 Área de identidad
Título
Diana Magee Collection
Fecha(s)
c. 1980s - 2010s (Creación)
Área de contexto
Nombre del productor
(1936-2017)
Historia biográfica
British Egyptologist; she was born in Isleworth, 2 Dec. 1936, daughter of Stanley Constable Mayhew, solicitor's clerk, and Noreen R. Harvey; she studied archaeology in London and Egyptology in Oxford, 1978-82; BA, 1982; DPhil, 1989, Asyut to the End of the Middle Kingdom: A Historical and Cultural Study; she worked in the Griffith Institute on the Topographical Bibliography and in the Archive, 1982-2004 and part-time thereafter, 2005-15; she visited Asyut and studied the tombs in the 1980s; she served on the committee of the EES, 1995-8; she helped to edit Vol. 8 of The Topographical Bibliography of Ancient Egyptian Hieroglyphic Texts etc., 1999-2012 and the collection of studies in honour of Jaromir Malek, Sitting Beside Lepsius, 2009; she died in Bexhill-on-Sea, 11 Feb. 2017.
Historia archivística
Formerly in the possession of Dr D. Magee.
Origen del ingreso o transferencia
Dr D. Magee bequest; presented by Mr Alastair Malkin (nephew) on behalf of Mrs Jean Malkin (sister) in May 2018.
Área de contenido y estructura
Alcance y contenido
Complete papers, including notes (DPhil), some photographs, small group of correspondence, etc.
Valorización, destrucción y programación
Área de condiciones de acceso y uso
Condiciones de acceso
Property of the Griffith Institute. No restrictions.
Condiciones
Copyright Griffith Institute, University of Oxford.
Notas sobre las lenguas y escrituras
Características físicas y requisitos técnicos
Instrumentos de descripción
Área de materiales relacionados
Existencia y localización de originales
Existencia y localización de copias
Unidades de descripción relacionadas
Área de notas
Notas
-Recent accession, needs sorting, not yet available for consultation.
Identificador/es alternativo(os)
Puntos de acceso
Puntos de acceso por materia
Puntos de acceso por lugar
Puntos de acceso por autoridad
Área de control de la descripción
Identificador de la descripción
Identificador de la institución
Reglas y/o convenciones usadas
Fechas de creación revisión eliminación
Objeto digital metadatos
Tamaño del archivo
134.2 KiB
Cargado
11 de mayo de 2018 06:17
Objeto digital (Ejemplar original), área de permisos
Objeto digital (Referencia), área de permisos
Objeto digital (Miniatura), área de permisos