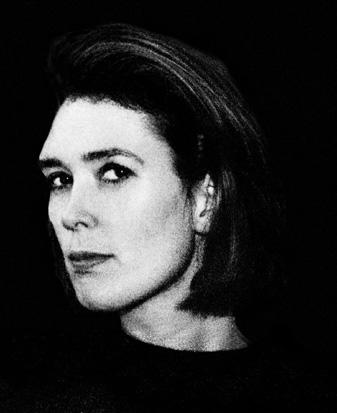 Zone d'identification
Titre
Sarah Joanne Clackson Collection
Date(s)
late 1980s - 2003 (Production)
Niveau de description
Collection
Étendue matérielle et support
31 boxes and 1 book
Zone du contexte
Nom du producteur
(1965-2003)
Notice biographique
British Coptologist. Born, Leicester 1965. Died, Cambridge 2003. Studied Classics, then Egyptology at St John's College Cambridge. Then University College London, D. Phil., 1996. Lady Wallis Budge Fellow, Christ's College, Cambridge, 1998-2003.
Histoire archivistique
Bequeathed to the Griffith Institute by Sarah J. Clackson.
Source immédiate d'acquisition ou de transfert
The estate of Sarah J. Clackson.
Zone du contenu et de la structure
Portée et contenu
Notes, transcriptions, translations, article drafts, lecture drafts, card index, photographs, slides, overhead projector sheets, electronic data files, microfilm, correspondence, annotated photocopies and off-prints, relating to Coptic and Greek documents and Coptic archaeology.
Évaluation, élimination et calendrier de conservation
Mode de classement
The arrangement in which the material was received has been modified in the Griffith Institute.
Zone des conditions d'accès et d'utilisation
Conditions d'accès
Property of the Griffith Institute. Some groups are joint projects with other scholars and are currently being prepared for publication. Also material which is the intellectual property of other scholars. Access conditions may apply in some instances.
Conditions de reproduction
Copyright Griffith Institute, Oxford.
Langue des documents
arabe
anglais
français
allemand
Notes sur la langue et l'écriture
Caractéristiques matérielle et contraintes techniques
There are no printouts of electronic data files. This material is stored on CD.
Instruments de recherche
Catalogue.
Zone des sources complémentaires
Existence et lieu de conservation des originaux
These are originals.
Existence et lieu de conservation des copies
Not known.
Unités de description associées
Note de publication


Some of the material has been published or is planned for publication. See Clackson Catalogue for details.
Zone des notes
Identifiant(s) alternatif(s)
Zone du contrôle de la description
Identifiant de la description
Identifiant du service d'archives
Règles et/ou conventions utilisées
Dates de production, de révision, de suppression
Objet numérique - métadonnées
Taille du fichier
36.3 KiB
Téléversé
28 avril 2017 01:31
Objet numérique (URI externe) zone des droits
Droit associé
Documentation Identifier Type
Documentation Identifier Value
Documentation Identifier Role
Détenteur de droits
Statut des droits d'auteur
Utilisation soumise à copyright
Date déterminant le statut des droits
Compétence en matière de droit d'auteur
Note sur le droit d'auteur
---
Objet numérique (Référence) zone des droits
Objet numérique (Imagette) zone des droits